About ELI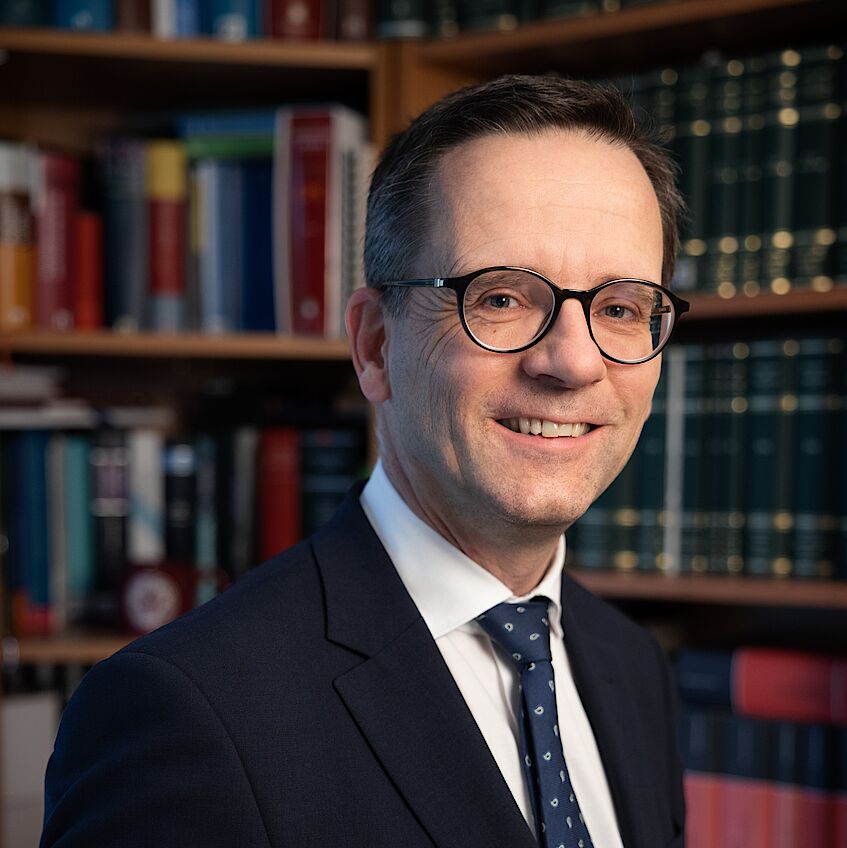 Founded in June 2011 as an entirely independent organisation, the European Law Institute (ELI) aims to improve the quality of European law, understood in the broadest sense. It seeks to initiate, conduct and facilitate research, to make recommendations, and to provide practical guidance in the field of European legal development.
The Institute has high ambitions, reflected in its Manifesto and in its Articles of Association. It will study and stimulate European legal development in a global context. That should be taken to include, but by no means be limited to, the development of European law by the European Union and the Council of Europe.
Manifesto
ELI is an independent non-profit organisation established to initiate, conduct and facilitate research, make recommendations and provide practical guidance in the field of European legal development. Building on the wealth of diverse legal traditions, its mission is the quest for better law-making in Europe and the enhancement of European legal integration. By its endeavours, ELI seeks to contribute to the formation of a more vigorous European legal community, integrating the achievements of the various legal cultures, endorsing the value of comparative knowledge and taking a genuinely pan-European perspective. As such its work covers all branches of the law: substantive and procedural; private and public.
Among ELI's core tasks are:

to evaluate and stimulate the development of EU law, legal policy, and practice, and in particular make proposals for the further development of the acquis and for the enhancement of EU law implementation by the Member States
to identify and analyse legal developments in areas within the competence of Member States which are relevant at EU level
to study EU approaches regarding international law and enhance the role EU law could play globally, for instance in drafting international instruments or model rules
to conduct and facilitate pan-European research, in particular to draft, evaluate or improve principles and rules which are common to the European legal systems
to provide a forum, for discussion and cooperation, of jurists irrespective of their vocation or occupation, inter alia academics, judges, lawyers and other legal professionals, who take an active interest in European legal development and together represent a broad range of legal traditions
To accomplish its tasks, ELI operates on its own initiative. It is also, however, available for consultation by institutions involved in the development of law on a European, international or national level. As its perspective is not limited to the European experience, ELI is ready to seek cooperation with non-European or international organisations such as the American Law Institute (ALI) or the International Institute for the Unification of Private Law (UNIDROIT).
ELI is committed to the principles of comprehensiveness and collaborative working, thus striving to bridge the oft-perceived gap between the different legal cultures, between public and private law, as well as between scholarship and practice. To further that commitment it seeks to involve a diverse range of personalities, reflecting the richness of the legal traditions, legal disciplines and vocational frameworks found throughout Europe. ELI is also open to the use of different methodological approaches and to canvassing insights and perspectives from as wide an audience
ELI is an entirely independent non-profit organisation under Belgian law. The following are its main sources of income.
Firstly, the cooperation agreement between the University of Vienna and ELI, which runs until the end of September 2027, guarantees the Secretariat's seat which is kindly hosted by the University of Vienna. This comprises the main source of funding of the Institute.
Secondly, fees paid by Individual and Institutional Members constitute a cornerstone for ELI funding.
Thirdly, under a four-year partnership agreement signed with the European Union for the 2022–2025 period, ELI has been granted successive EU Operating Grants.
Additionally, some ELI projects are run jointly with other partner organisations, which contribute towards the projects. Project-specific funding has also been granted by the European Union and interested foundations.
In addition to the City of Vienna, which has generously hosted ELI's Annual Conferences when they take place in Vienna and has been a reliable supporter of the Institute, ELI also benefits from event sponsorship.
ELI in Different Languages
ELI may be referred to under the following equivalent names in each of the official languages of the European Union:
BG: Европейски институт по право
CS: Evropský právní institut
DE: Europäisches Rechtsinstitut
EL: Ευρωπαϊκό Ινστιτούτο Δικαίου
EN: European Law Institute
ES: Instituto Europeo de Derecho
ET: Euroopa Õigusinstituut
FI: Euroopan oikeusinstituutti
FR: Institut européen du droit
HU: Európai Jogi Intézet
HR: Europski Pravni Institut
IT: Istituto Europeo di Diritto
LT: Europos teisės institutas
LV: Eiropas Tiesību institūts
MT: L-Istitut Ewropew dwar id-Dritt
NL: Europees Rechtsinstituut
PL: Europejski Instytut Prawa
PT: Instituto Europeu de Direito
RO: Institutul European de Drept
SK: Európsky právny inštitút
SL: Evropski pravni inštitut
SV: Europeiska rättsinstitutet