Marta Cartabia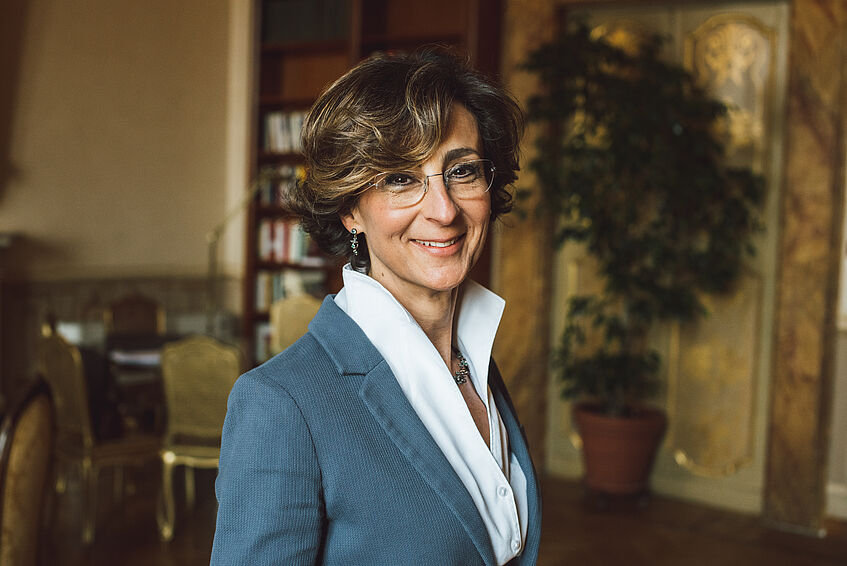 Marta Cartabia, (PhD, European University Institute, 1993) is full professor of Constitutional Law (Bocconi University, Milan), President emeritus of the Italian Constitutional Court and has been serving as Minister of Justice since February 2021.
She taught in several Italian universities and was visiting scholar and professor in France, Spain, Germany and US (Michigan, NYU, Notre Dame University, Yale).
She is Co-President-Elect of the International Society of Public Law (taking office in July 2021); she is also President and co-founder of the Italian Chapter of the latter since 2018.
She sits in the scientific and editorial board of a number of academic law journals and, in particular, she is currently member of the Advisory Board of the International Journal of Constitutional Law (I•CON). She is co-founder and, at present, co-editor in chief of the Italian Journal of Public Law and, taking office in January 2021, co-editor in chief of Quaderni costituzionali.
Since December 2017, she is a Substitute member for Italy of the European Commission for Democracy through Law of the Council of Europe (also known as Venice Commission).
Among her recent publications in English, with V Barsotti, P Carozza, A Simoncini (eds), she co-authored Dialogues on Italian Constitutional Justice. A Comparative Perspective (Routledge, 2020).