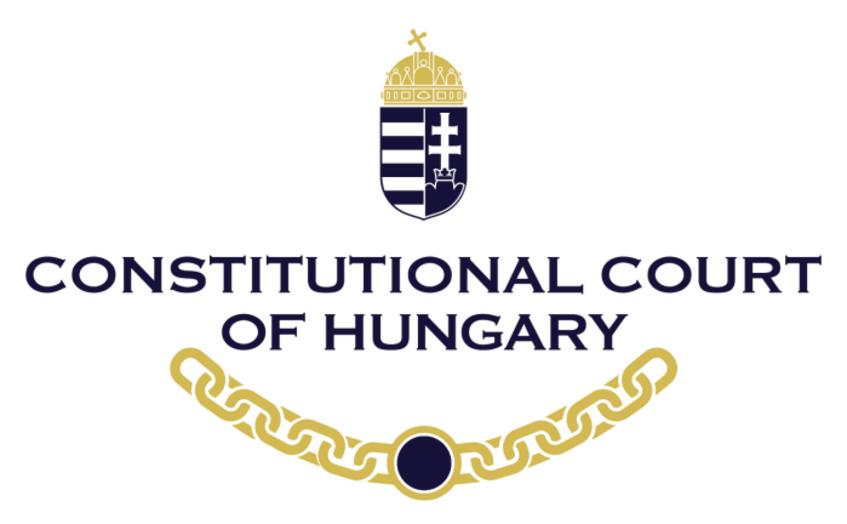 The Constitutional Court of Hungary is the principal organ for the protection of the fundamental law. Its tasks are to protect the democratic State governed by the rule of law, the constitutional order and the rights guaranteed by the Fundamental Law; to safeguard the inner coherence of the legal system and to foster the principle of the division of powers.
The basic rules concerning the function of the Court are set in the fundamental law, and the main regulations on structure and procedure are determined by the Act on the Constitutional Court (ACC). The detailed regulations are set by the Constitutional Court in the Rules of Procedure. The Court itself regulated the detailed provisions on the rules of procedure in a plenary decision.
The 15 members of the Court are elected by the Parliament by a qualified majority (the vote of two-thirds of all representatives) for a term of 12 years. The President of the Court is elected by the Parliament. The judges elect the Vice-President from among themselves. The President's activity of coordination and representation does not affect the independence of the judges.
The Court adopts its decisions in plenary session, in five-member-panels or as a single judge. According to the Rules of procedure of the Court it is possible to create three-member panels as well. The plenary session decides on the constitutionality of statutes and in all other cases if the ACC provides so.
The Office of the Constitutional Court helps the Court in performing its functions. It is in charge of managing the Constitutional Court's administrative tasks, it handles organisational-operational tasks, case administration and tasks related to the preparation of decisions.