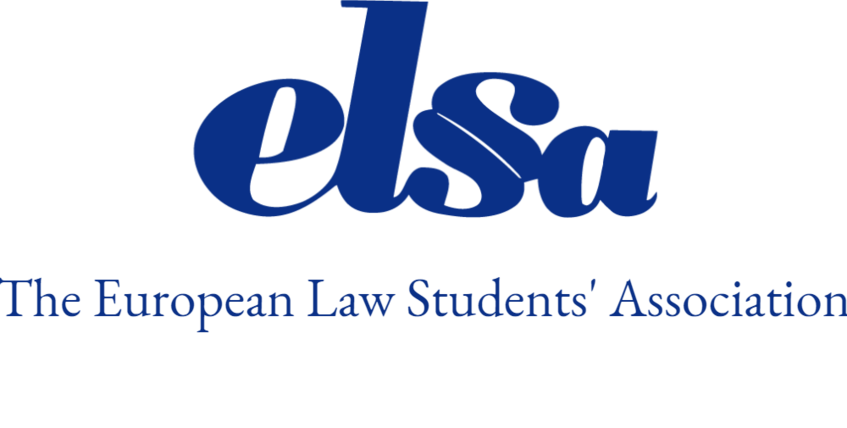 The European Law Students' Association (ELSA International) is an international, independent, non-political, non-profit, non-governmental organisation run by and for law students. ELSA-activities comprise a large variety of academic and professional events that are organised to fulfill the stated vision of ELSA. Five law students from Austria, Hungary, Poland and West Germany founded ELSA on 4 May 1981. It claims to be the world's largest independent law students association and to be represented at nearly 375 law faculties in 44 countries across Europe with membership of some 50,000 students and young lawyers.
ELSA-activities comprise a large variety of academic and professional events that are organised to fulfill the stated vision of ELSA and in order to provide its members opportunities to enhance their skills and to interact with each other.
ELSA is organized into local member groups active at university level (Local Group), national member groups active on a national level (National Group), and ELSA International active on an international level.
Membership of ELSA for individual law students is possible through the Local Groups (for instance ELSA Leiden). The Local Groups are member of a National Group (for instance ELSA the Netherlands). The National Groups are part of the international ELSA network, which is managed by ELSA International with headquarters in Brussels, Belgium. ELSA International consists of the International Board, the ELSA International Team, and the Auditors of ELSA.
The International Board is the supreme executive body of the association. Its members are elected at an International Council Meeting (ICM) (which consists of all the National Groups) for a one-year period. The International Board's responsibilities include the overall co-ordination of the organisation as a whole including the support of member groups both locally and nationally. The International Board also co-ordinates and develops ELSA's collaboration with various international organisations and institutions, governments, law firms, and companies across Europe.
ELSA's 350 university-based local groups and 44 national groups as well as the international board are entirely student-managed and administered. Similar to a small franchise, each group creates its own plan of operation in line with the overall goals of the association. Each group recruits and trains its volunteer executives and markets ELSA's programmes to the academic and business community. In combination with the university curriculum, ELSA prepares its members for their future entry into professional life, especially when working in an international environment. The philosophy of ELSA is defined by the following statements regarding its vision, purpose, and means.
Vision:
"A just world in which there is respect for human dignity and cultural diversity".
Purpose:
"To contribute to legal education, to foster mutual understanding and to promote social responsibility of law students and young lawyers".
Means:
Providing opportunities for law students and young lawyers to learn about other cultures and legal systems in a spirit of critical dialogue and scientific co-operation.
Assisting law students and young lawyers to be internationally minded and professionally skilled.
Encouraging law students and young lawyers to act for the good of society.